Well, yesterday Theo and I completed our first marathon. We actually crossed the finish line after running 26.2 miles. I'm here to tell you the full story!
First, lets back up. Back in May, we decided to sign up for this marathon, but we didn't really start training until June. I found a highly recommended marathon training plan online, and we have been following that on a consistent basis. Sometimes life gets in the way of our running plans, though, and we did miss a couple of our training runs in that time. We worked our way up to 20 miles and then tapered off after Labor Day, finishing up our training with a 3 mile run and a 2 mile run this past week (boy, those felt EASY compared to 20!).
This past week has been a pretty rough with a lot of different factors thrown in. I've already mentioned it in my earlier post, but we got a puppy that we are working on potty training. Of course, working on potty training means that we are cleaning up puddles of pee multiple times a day, not to mention piles of poop. It also means that the puppy can't hold it all night long, and wakes us up multiple times to be taken out. On top of that, Theo worked a 48 hour shift at work, leaving on Wednesday morning and not getting back home until Friday morning. Then, I worked two "doubles" at work. A double is when I work my own shift, but also work someone else's shift, back to back. Sometimes they will give a break, but I've learned to not count on it! So all that happened leading into Saturday morning….
On Saturday morning we woke up at 5:30 am refreshed and ready to go. Since we had such an exhausting week, I had NO trouble sleeping on Friday night. We woke up to pouring rain, and it had been raining for almost 12 hours at that point. Since we live literally five minutes from the starting line, we left the house around 6:20 (the race started at 7:30). About a mile down the road, we ran into traffic. And I mean TRAFFIC. Theo did what all Michigan drivers would do, and drove down the left lane and cut into the right just as it was time to turn. I know, anyone reading this that was stuck in the traffic jam hates him for that, but it got us to the start line. I heard that some runners were still in this traffic jam when the gun went off! One of our friends left his wife with the car and ran all the way to the start line and then started the race! Thankfully, we didn't have this issue. We finally made it to the parking area, but we still had to walk over a mile from the parking lot to the start line. We arrived at the start line, put our shoes on, took off our sweatshirts, stowed our baggage and then heard that it was five minutes until the gun! We found our pace marker and then we were off! It had been raining for hours and hours but about 10 minutes before the race started, the rain stopped!
Many people took off running as fast as they could, but we started in at a nice, slow pace. I have been told that is important for any marathon, but especially this one as there is a mile-long hill between mile 1 and mile 2. We took that hill in stride and were doing awesome. Since the rain had stopped, it was perfect weather- overcast with a slight breeze, but not chilly at all (at least for the runners!). We kept up a good 10 minute mile pace all the way through mile 9. Only one stop at a port-a-pot and lots of hydration spots along the way. About mile 8, someone ran up behind me and asked me what the significance of my tattoo was. I explained that I lived in Africa for 16 years and so began a three-mile conversation with this man. He is planning on running a marathon in every state! How cool is that? Along the same time we met this old guy (about 70) who has run 7 marathons IN THE PAST SEVEN DAYS! Part of me felt so proud of myself that I was keeping up with this guy, but then I remembered that he was on his 7th marathon in a week! Shew! Our pace continued awesomely as we reached the Fairborn Fly Zone, the place where all the spectators gather. Having a conversation with someone and running past spectators was soooo helpful. Those miles were my best paces!
It seemed like 13.1 came really fast and the clock read 2:09. I knew that was a great pace, but rounding the bend on mile 14 was extremely discouraging. We were running around the air force base, so there was just one HUGE field that has several runways on it. You can see almost all the way across the field, making it look like only a mile or two. However, we ran around this field from mile 12-19. I did not see a single spectator. By this point, running a marathon was becoming a huge mental battle. It seemed like everyone around me was old and passing me. It seemed like I was the only young person to be going that slow. It seemed like just around the bend this huge field would end, but then it would just keep going. I also got a stitch in my side at that point and started to walk a little. The Air Force Marathon had people who signed up for pace teams and they were holding these big signs that said their pace and their goal time. I started out right behind my goal time but as the race went on, more and more pace teams kept passing me. That was probably the most discouraging thing for me.  I knew that when I reached mile 21 it would be familiar territory, so I just wanted to get to that point. However, it seemed like it would never come!
I never remember exactly "hitting a wall". I think I did hit it somewhere around mile 21, but wasn't thinking clearly about anything except that finish line, and how sad I was that my time goal already seemed to be ruined (see??? mental battle!). At mile 22, I so desperately wanted to pick up the pace, but my legs just wouldn't cooperate! It turned into a walk-jog-walk-jog pattern, and almost everyone around us was doing the same thing. Around mile 24, I reached for the crook of Theo's arm and he jogged just several steps faster than me, pulling me along! We walked to the mile 25 mark, and then I told myself I had to run the rest of the way. The problem was that we could literally see the finish line from mile 25, and that seemed like the slowest mile of the race! When I finally rounded the bend on the finish line, I picked up my pace, just because I wanted to be done. A couple hundred meters from the finish, I saw Ethan and Kindrea yelling for us, so I really picked up the pace. I think I might have even smiled a little bit! As I crossed the finish line I felt so much relief, yet so much disappointment at the same time. Our time ended up being 5:17, a whole 45 minutes more than I had aimed for. I cried just a little bit when I got the medal, but wiped the tears away because they were handing out water and Gatorade and bagels and bananas and pizza, and because, after all, I finished a marathon.
26.2 miles.
Cross that off the bucket list.
And just for your viewing pleasure, here are all the photos I captured before and after the event:
This was my bib number!
A shirt I saw at the expo that I would love to own.
This is the only picture that I took during the race. This is right at the start line, and so it was crowded. If you look in the middle left part of the picture you can see that all the people are starting to go up that big hill.
Finished, with our medals! Our names were on our bibs, so as we ran, people would often shout "Way to go ________" Of course, my name got mispronounced and only a couple people were brave enough to yell Theophilus! Ha!
Since we were a little later than projected, the kids were reaching near-melt-down stage and really didn't care that Uncle Theo and Aunt Suzanne ran 26.2 miles. IT WAS LUNCH AND NAP TIME! haha. Even still, I love them for being there. And they did a great job waiting patiently and cheering at the top of their lungs when we ran by.
Fans =)
These medals are hefty!
Not the time that I really wanted pictures taken, but at the same time, that was a monumental moment in my life!!!
SO proud of Theo for running his first marathon, and for sticking with me the whole way. Like I said, he literally pulled me the last two miles.
What a stud. Wouldn't you run a marathon if you got to look at this for 26.2 miles??
And there is the finish line! (Note: we actually saw two people run the marathon barefoot. That's crazy.)
And Moose was so proud to see us when we got home!
He congratulated us by asking for food. You know, that is cat speak for "Great job Dad and Mom!"
"You don't have to be elite to be a runner. It's all about setting a target, giving your best effort to achieve it, and being proud of whatever that effort results in."
"It's very hard in the beginning to understand that the whole idea is not to beat the other runners. Eventually you learn that the competition is against the little voice inside you that wants you to quit." – George Sheehan
"The magic of a marathon isn't in the 26.2 miles on race day; it's in the nearly 500 miles of training that happens in the months before. It's in the countless feelings, frustrations, and fears I have worked through while running down those desolate, tree-lined roads. You see, I wasn't supposed to be a runner. But I am. And my life is better because I chose to be one." -Stacy Lucier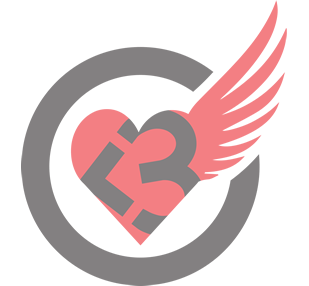 Thank you to all those who cheered us one in person, through texts, emails and facebook. Thank you to all those who prayed for us and asked us how training was going! We appreciate it SO much!